Development Technical Support
Find developing a device driver hard to approach? The answer is DEVGURU!
We also help solve customer problems through our consulting service.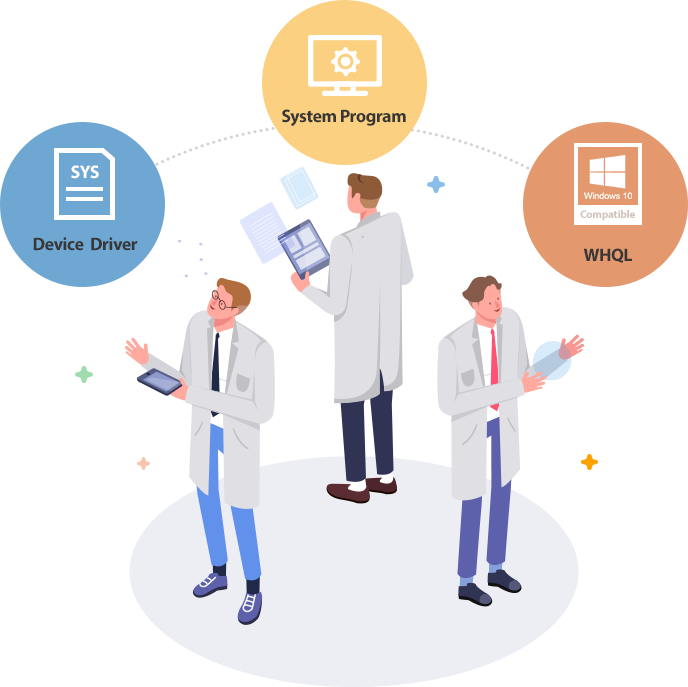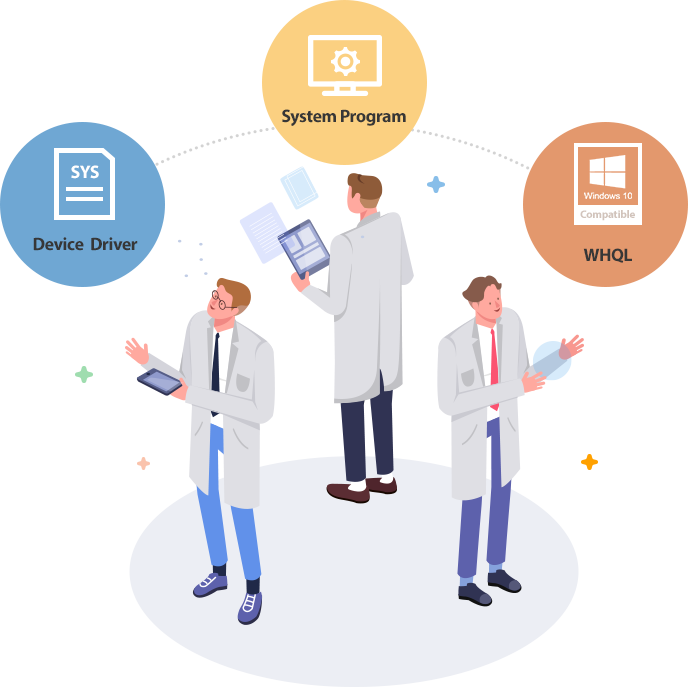 Develop device driver for each O/S
– Windows, Mac OSX, Linux, QNX, iOS, Android support
Develop Class Driver
– Touch / Mouse / Keyboard / Serial/ Modem / NIC / Printer / Video Streaming
Hard Ware & Interface
– USB / PCI / PCMCIA / FileSystem, etc.
Performance and function improvements
– Factory Automation (FA), Production tools, Code Optimization (Code Refactoring)
Develop applications that support IoT
– Provide support for the development of mobile apps, cloud interfaces, firmware, etc.
Develop compatible applications for each O/S
– Windows, MacOSX, Linux, iOS, Android
Device virtualization
– USB virtualization (USB Over IP), video card virtualization, audio virtualization
What Makes DEVGURU Special
Provides highly-competent experts with extensive experience
Suggests optimal solutions that meet the project deadline that the client desires
Various validation systems
Based on our internal compatibility lab system,
validation processes are performed in various environments for each PC brand